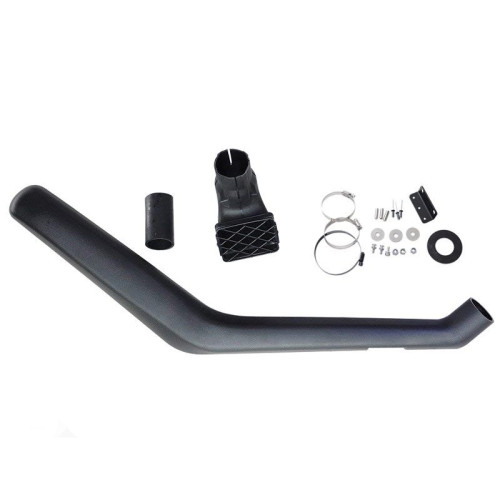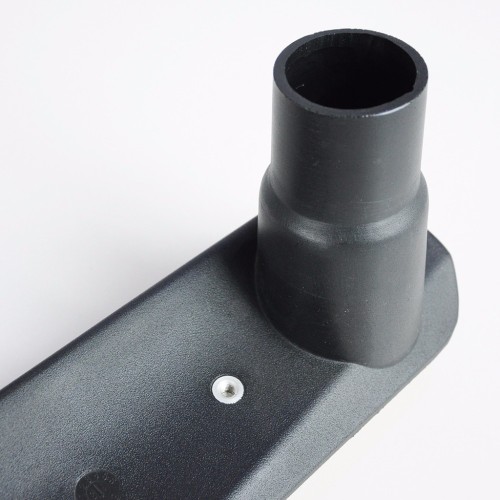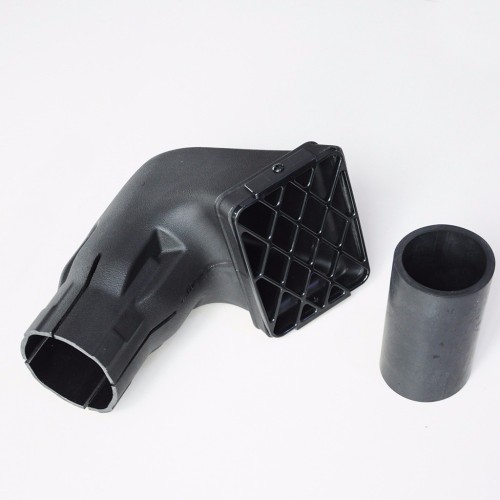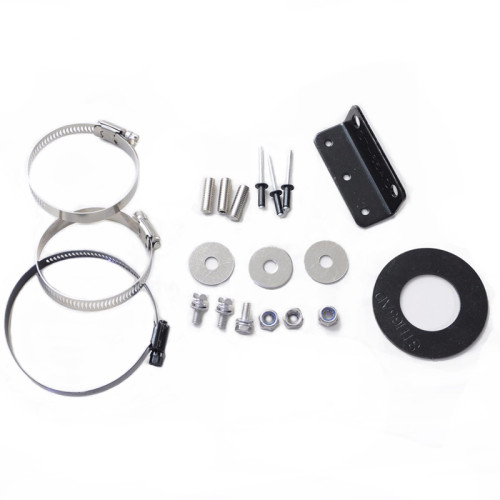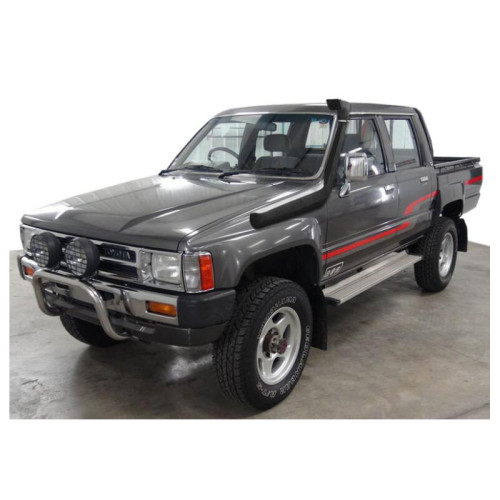 Snorkel for Toyota Hilux 65 Series
Description
Snorkel for Toyota Hilux 65 Series:
The STH65A Toyota Hilux 65 Series 4x4 Snorkel is designed to deliver a huge volume of the coolest and cleanest air possible into the stock air cleaner assembly of 01/1983 - 12/1988 all engines.
With the huge air flow demands of each engine in the Toyota 01/1983 - 12/1988 Hilux 65 Series, took the decision to design a snorkel system that raised the air intake to prevent ingesting harmful elements to the vehicles air cleaner.
The genuine Toyota Hilux 65 Series 4x4 Snorkel body and air ram is manufactured to the highest standards in durable, UV stable, cross linked polyethylene material. In addition, the substantial material wall thickness delivers huge physical strength to ensure that the Toyota Hilux 65 Series snorkel breezes through the toughest off-road conditions on the planet.
Toyota Hilux 65 Series 4x4 Snorkel Features
• Raised air intake to prevent your engine from ingesting harmful elements
• Increased airflow for your 01/1983 - 12/1988 all engine
• Water separating air ram design to remove water from the air stream
• Durable and UV stable snorkel and air ram for added strength
• Comprehensive Toyota Hilux 65 Series 4WD Snorkel fitting guide with an accurate template for assisting with installation.
Snorkel
- Toyota Hilux 65 Series 4x4 Snorkels for 01/1983 - 12/1988 2.4L all engine Models
Snorkel Toyota Hilux 65 Series 4x4 Kit - Parts List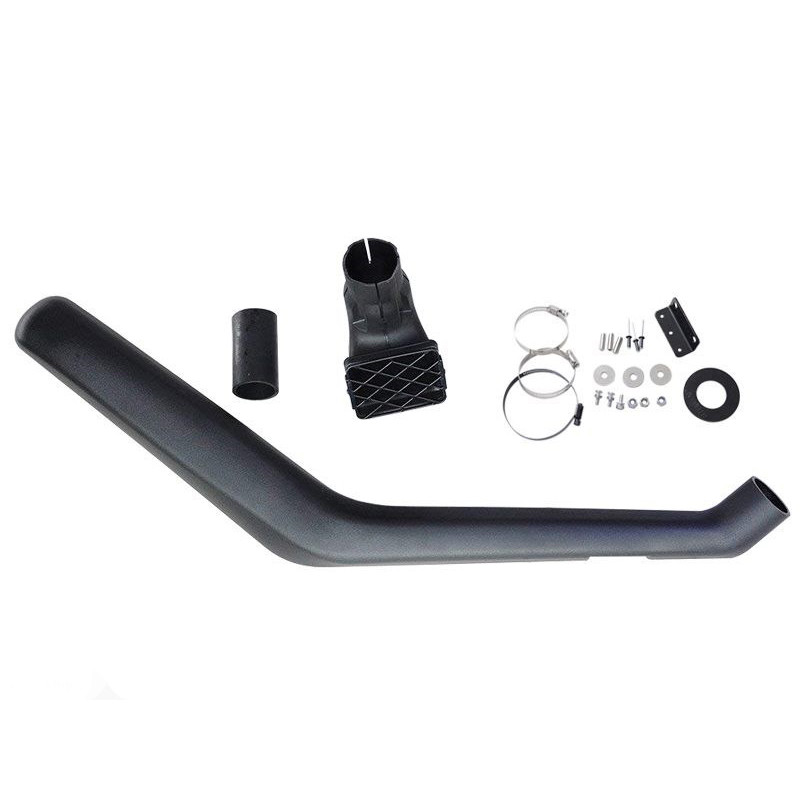 | | | |
| --- | --- | --- |
| | | |
| 1 | | 1 |
| 2 | | 1 |
| 3 | | 1 |
| 4 | BOLT - HEX - 6mm x 1.0 x 14mm (SEMS) | 2 |
| 5 | SCREW - S/T - 4.2mm x 13mm - S/S | 3 |
| 6 | | 3 |
| 7 | STUD - 8mm x 1.25 x 25mm - S/S | 6 |
| 8 | WASHER - BODY - 8mm x 30mm - S/S | 6 |
| 9 | NUT - NYLOC - 8mm x 1.25mm - S/S | 6 |
| 10 | | 1 |
| 11 | | 1 |
| 12 | | 1 |
| 13 | CLAMP - HOSE - SIZE 56 (BLACK) | 1 |
| 14 | | 1 |